#BYCWASTEFREE – Shop til you drop (Sustainably)!
Sustainable shopping is all about learning how to lower your 'foodprint'- that is, buying food that is better not only for people, but also for animals and the environment. 
It is important to try and make small long-lasting changes and not worry about getting things perfect. 
Throughout the last decade many people have started switching their everyday products and how they shop to more environmentally friendly or sustainable options. 
There are many benefits to shopping sustainably including: 
Protecting the environment as

sustainably produced and sourced food or products have less negative impact on the environment. 

Promoting health by encouraging the consumption of more fruits and vegetables and the consumption of less pesticides and chemicals.

Those for local businesses, employment and local economy.
Here are some easy swaps that will make your shopping experience more environmentally friendly!!
Sustainable grocery shopping tips: 
Swap plastic fruit and vegetable bags for reusable mesh or material produce bags.

Swap plastic bags for reusable shopping tote bags

Shop directly from farms or markets

Reuse your own glass jars or containers to collect food items 

Consider purchasing sustainably sourced or grown food products. 
Swap plastic fruit and veg bags for → Reusable mesh/material produce bags 
Making the swap to material produce bags for your fruits, vegetables and even nut assortments means that we are using less plastics while shopping. Material bags are safe and easy to use as they won't damage or harm your produce, and are easy to clean and reuse as you can throw them in the washing machine to use them again! 
Using less plastics during your shopping is a great way to stop plastic from making its way into water systems, relieving the possibility of wildlife and marine mistaking plastic bags for food, as around 100,000 marine animals die globally due to plastic bags. 
So it's our job to make sure we keep all areas of our planet safe and healthy, we need to make sustainable swaps that will ensure the future of our planet is environmentally friendly. 
Swap plastic shopping bags for → Reusable shopping bags/tote bags 
Like with the produce bags, an easy swap that most of australia is doing already is swapping plastic shopping bags to material shopping bags.
You can purchase these from almost every store including Kmart, Target and even CottonOn.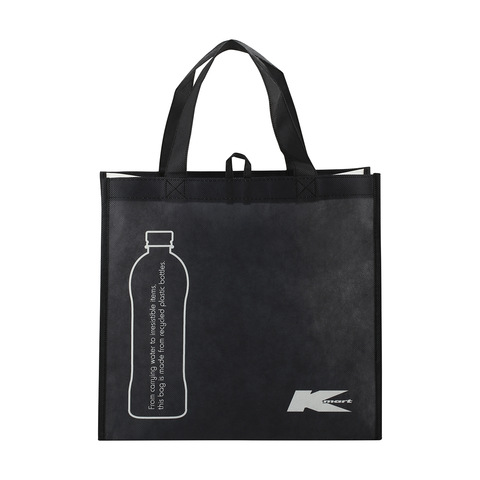 Shop directly from farms/fruit markets 
Most supermarkets display fruits and vegetables wrapped in plastic packaging, or have plastic tags and stickers on them. 
By shopping at local farmers markets when possible, you will avoid purchasing unnecessary plastic! 
Produce is usually displayed with minimal plastic wrapping making it easy to use your own material produce bags or shopping bags for your fruits and vegetables. Another benefit from shopping at farmers markets, is that the produce is usually cheaper and fresher than regular supermarkets! 
Use your own jars/containers for deli meats/nuts/seeds/dry foods 
A great way to shop sustainably is to go to bulk food stores, where food is stored in bulk and you can use your own reused glass jars and containers to gather your groceries. 
You can even try this at your regular supermarket, butcher or bakery.
This is a great way of reducing the amount of plastic we buy and wrap our foods in. glass containers and jars usually last longer than plastic ones and are better for you. 
To learn more about how you can shop and eat more sustainably see: https://sustainabletable.org.au/all-things-ethical-eating/what-you-can-do/