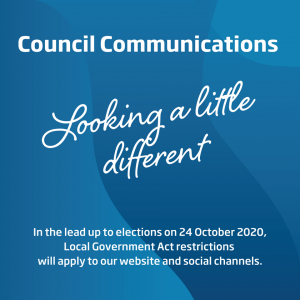 You'll notice our communications will look a little different during the 2020 Local Government Council election period.
This is because the Local Government Act places restrictions on what information councils can print, publish and distribute during an election period.
All material published to our social media channels, including comments on posts, will be moderated and manually reviewed to avoid any breaches of the Local Government Act.
These changes will be in place from Tuesday 22 September to Saturday 24 October 2020.
Council services continue to be delivered and you can find service information on our website. If you need to contact Council you can still phone us on 9249 4000, or live chat with Customer Service and report matters through Report It.