Nyawir – Brimbank Youth Council #MEETBYC
🤔❓ Did you know that Brimbank has a Youth Council? Now you do! Meet Nyawir, one of the Brimbank Youth Councillors!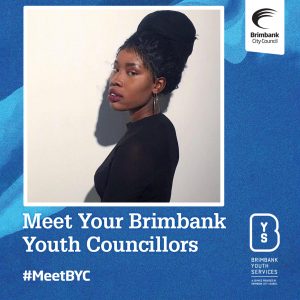 Tell us three things about yourself!
I am a friendly, outgoing and talkative person. I love listening to music 🎧 while expressing and exploring my thoughts near the beach. I love nature! I also love dancing, meeting new people and going on adventures. Currently in my third year in Bachelors of Youth Studies and Youth Work and I will use my platform as my voice for young people. My hobbies are fashion, music and sports. I love challenging myself to do new things and being adventures.
Why did you decide to join the Youth Council?
I decided to join the youth council because of my passion for social change. I've always been involved with brimbank services/programs and I want to bring more positive changes in our communities and I feel it's important for young people to feel safe and be heard.
What issue are you most passionate about and/or interested in tackling and why?
I am a young South Sudanese woman who is very passionate for social change and I want to create a safe environment for young people.
Why is it important for young people to be heard/part of the decision-making process?
I feel it is important for young people to be heard and be a part of decision making because young people's voices matter.
What's one piece of advice you have for young people who want to create change in their community?
My advice to young people is take any opportunities that you get and learn from it, you'll be surprised about how much you achieve and learn about yourself.
Thanks for giving us such a great insight Nyawir! We wish you the very best in your role as a Brimbank Youth Councillor and all future endeavours!