Connecting With Others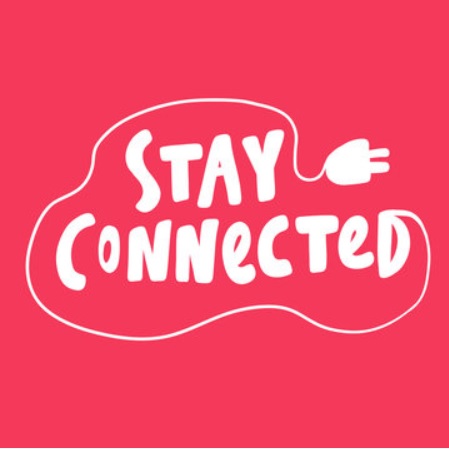 Connecting with Others
Throughout the Covid-19 pandemic restrictions we have really heard about the importance of staying connected with others- family members, friends, colleagues or peers. The importance of keeping connected doesn't disappear now that restrictions are easing. We will often find ourselves back in a busy routine and not making time for our social health!
Read more to find out why keeping connected is always so important and how you can do that without meeting face to face.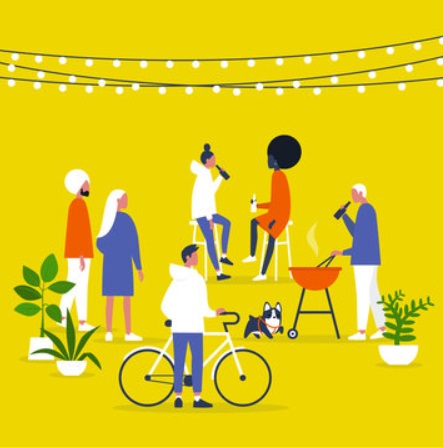 What is connecting with others?
Connecting with others is more important than you might think. Healthy relationships are vital for your mental health. When you spend time with people you care about, who care about you, it can help you feel connected and supported in various ways. Strong relationships can give you support when you need it and provides a sense of belonging and community within you. When you spend time connecting with and supporting others, your well being improves at the same time. 
Why is connecting with others always important? 
During  coronavirus restrictions, the simultaneous need to reduce physical distance and to increase social, or relational, connection and not see a further rise in loneliness presents a challenge for us all. Majority of people may be feeling socially disconnected from their friends or family as people are more focused on wearing masks and physically distancing themselves from people. Social distancing, quarantine and isolation have the shared effect of reducing the in-person contact people have with others. Now that restrictions are easing, you might feel a bit anxious about getting back out in the world and connecting with others. That is ok. Take your time. Boosting connection begins with adopting a mindset that connection is desirable and necessary during this time. To be a good connector with others, we need to make sure we are physically and emotionally strong and steady.
What are the benefits of connecting with others?
Social connection can help:
Lower anxiety and depression

Us regulate our emotions

Develop higher self-esteem and empathy

To improve our immune systems. 
By neglecting our need to connect, we put our health at risk. Social connection improves an individual's physical health and psychological wellbeing. Social connectedness, therefore generates a positive feedback loop of social, emotional and physical well-being. 
How can you connect with others using different tools?

Connecting in a face to face situation is great but when that isn't possible either due to restrictions or because you aren't in the same physical space as a friend or family member there are always other ways of connecting.
What is Skype?
Skype is a telecommunication app where it allows people to video chat and make voice calls on computers, laptops and phones. It also provides instant messaging where one can text, send videos, audio or even images.
How to use Skype to connect with people:
First step – create an account with your email address and password (it is free and accessible)
Review on Skype:
By taking a look at a few reviews from those who use Skype according to the website below, most said that it operates very well and is a great way to keep in touch with family members etc, however it does need a strong network connection when doing a video call from one country to another. 
https://www.consumeraffairs.com/cell_phones/skype.html
What is Houseparty?
Houseparty is a social networking service that enables group video chatting through mobile and desktop apps. It is a face-to-face social network that allows users to connect with loved ones and spend time with each other as if you actually are inside a house. Houseparty allows users to play games such as Trivia, Quick Draw and many more.
How to use Houseparty?
Step 1 – Make a Houseparty account (email & password)
Step 2 – Connect your contacts to Houseparty
Review on Houseparty:
Few people have stated that it is a good app to be using in this virus situation and is a good way to keep in touch with friends/family. However, some parents/adults don't recommend their child to be using these apps due to their age etc….
https://www.commonsensemedia.org/app-reviews/houseparty-group-video-chat/user-reviews/adult
What is Marco Polo?
Marco Polo is a video messaging and video hosting service mobile app. Marco Polo is a fast, fun, and easy way to keep in touch with family and friends. Marco Polo allows you to change your voice by using the features they have available.
How to use Marco Polo?
Step 1 – To start interacting with others, enter your mobile number
Step 2 – Enter you name, email and insert an image of yourself/anything
Step 3 – You can start a conversation and tap' start' to begin' and 'stop' to finish 
Review on Marco Polo:
Many people have said it is a great app that allows them to socialise with friends/family and being able to watch and respond to their video chats. 
https://www.commonsensemedia.org/app-reviews/marco-polo-video-chat
What is a Pen Pal?
Pen pals are people who regularly write to each other, particularly via postal mail. Pen pals are usually strangers whose relationship is based primarily, or even solely, on their exchange of letters. However it is probably best to write letters to someone you already know such as an old friend (even someone overseas)
Benefits:
Hones Reading and Writing Skills.

Encourages Perspective-Taking.

Promotes Patience.

Fosters Interest in Social Studies.

Supports Development of social skills
https://kidsforpeaceglobal.org/peacefulpenpals/